In alphabetical order: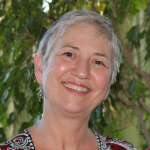 Diane Armstrong  – Self Care Advocate
The Serenity Shoppe
Diane is the creative director of  The Serenity Shoppe, a healing arts center, and a sponsor of the Soul Journey Retreat.
She will be leading the opening and closing group gatherings, and the Reiki Sessions on Saturday afternoon.
Crediting her two incredibly wise children as her most influential teachers, Diane enjoys a thriving Reiki practice and teaches Reiki nationwide in informal settings and in hospitals, including the National Institutes of Health in Bethesda, MD.  She is also a co-founder of EastWest Reiki Association. Their mission is focused on supporting caregivers and health care professionals who use Reiki as a tool for self-care.
The Serenity Shoppe has given her the opportunity to bring her gifts as a Reiki master,  spiritual life coach, Inspired Learning group facilitator, manicurist, jewelry & skin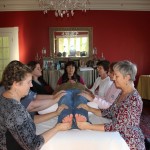 care product designer and yet-to-be-discovered-gifts under one roof.
The Serenity Shoppe will be hosting EastWest Reiki Association practitioners who will be offering private 30-minute Reiki Sessions ($40).
To schedule your session call 410.251.7701
---
Kelley Lynn Crosby – NCMT, LMT Master Massage Therapist
Kelley is a Graduate of the Baltimore School of Massage with over 20 years of experience.
A charter member of the National association of certified massage practitioners, Kelley has been at the forefront of the field.
Kelley has extensive training in several complimentary fields of body work and uses treatments appropriate to each case. Using a thorough history, she is able to personalize treatment to satisfy the needs and goals of each client.
Recognized as a leader in the field, Kelley enjoys a reputation in the medical community, having a working relationship with several doctors and chiropractors in the region.
To schedule a private session with Kelly:
410.430.4979
---
Jami Gei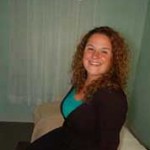 se – Licensed Massage Therapist
Jami graduated from the Muscular Therapy Institute in Cambridge, Massachusetts.
Jami's extensive training spans the globe  and combines a scientific background with a traditional holistic approach. She has been trained in Oncology Massage, Swedish Massage, Deep Tissue Massage, Reflexology, Prenatal and Sports Massage, Myofascial Release, Hot Stone Massage, Reiki and Firecupping.
Jami also won Metropolitan Magazine's BEST MASSAGE THERAPIST on the Eastern Shore in 2000, 2008 and 2010.
Personalized Massage Session:
1 hour $70
30 min. $40
1 1/2 hours $100
To schedule a private session with Jami:
443.366.9780
Jami's email
---
Carol has been practicing meditation and yoga for almost 30 years. After moving to the East coast from California in 2000, she became a certified yoga teacher . With a dance and movement background she blends her love of vinyasa flow yoga with Anusara alignment principles, to create a nurturing yet challenging class.
Having studied an eclectic mix of yoga styles which enrich physical, emotional, mental and spiritual well-being, she passionately continues to train with many master teachers such as Max Strom, Neva Ingalls and Rod Stryker to gain an advanced qualification. Carol loves to share the gifts of yoga with both adults and children in a playful, compassionate and encouraging environment .
---
Jude Robi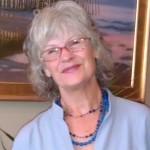 nson – Astrological Interpreter
Jude Robinson began her study of Astrology in high school. After moving to Colorado, she met and continued her studies with Gail Matulewicz-Culver, a nationally recognized Astrologer.
Jude specializes in Chart Interpretation, she has a solid understanding of planetary influences in the individual's chart. She has an engaging, intuitive nature, along with her sense of humor, creating a comfortable and confidential setting for her clients.
A half hour session includes an overview of the native's chart. Focus is on the Sun, Moon and Ascendant. ($45.00)
In a one hour session the twelve houses are explained in detail. We will discover the positions of each planet in the native's chart and what 'area of life' the energy is expressed through. ($80.00)
Please have your Birth Information in hand when you call (443.614.3573) or email (jar21863@yahoo.com) Jude to schedule your personal consultation.
Date of birth
Time of birth
Location of birth (city,state)
---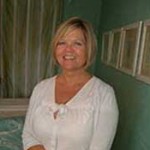 Terri Street – LE, LMT, NCBTMB
Terri, a holistic esthetician and licensed massage therapist, operates the Atlantic Retreat Wellness Center in Berlin, MD.  Holistic practices are pampering she believes, but more importantly, Terri feels her approach nurtures a deeper sense of well being in her clients that lasts long after they leave her treatment room.
Terri has also been certified in reflexology, manual lymph drainage, Reiki, aromatherapy, raindrop and stone massage therapy.
Her positive energy is abundant; her hands, magical.  Her meticulously chosen products can be purchased to keep the glow going!
Terri will be offering her signature facial featuring her raw, organic skincare line at the Soul Journey Retreat. She will also have extra products on hand for purchase so you can take the goodness home!
Facial:
1/2 hour – $45
1 hour – $75
Massage:
1/2 hour – $40
1 hour – $70
To schedule a session with Terri:
410.430.6581
atlanticretreat@gmail.com