Friday January 25, 2013 – 2:30 pm
Guests choose one workshop to attend
Workshop choice #1
Tapping to embrace SUCCESS
Tapping is a simple yet powerful technique that can be learned in a few minutes and used for a lifetime.  Tapping is a form of acupressure combined with modern psychology that stimulates the meridian points in your body releasing physical and emotional pain, anxiety, feelings of overwhelm, stress, sadness, guilt, anger, trauma and much more.
Life events create an emotional response in the body and often times those events and emotions get stuck in the body at a cellular level creating discomfort or pain. By learning to release the emotion through tapping you release the discomfort and you open yourself to receive SUCCESS and ABUNDANCE.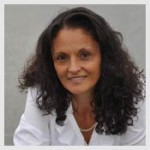 Veronica Correa, LCSW-C
The Personal Wellness Center
Veronica Correa is a licensed clinical social worker, holistic health coach, and certified hypnotherapist. Her work focuses on providing guidance for people to break through physical and emotional pain and inspiring them to make healthy choices and to achieve their dreams.
Veronica uses innovative, alternative approaches, such as clinical hypnosis, Reiki and energy therapy, as well as traditional counseling. Her approaches have proved to be a good complement to modern medicine empowering people to get well faster.
Workshop choice #2
Affirmation Prayer Flags
ShaDeeLa Creative Art Workshops invites you to come and learn three powerful tools that support the creative process: the chakra system, affirmations and prayer flags.
For two glorious hours you will be immersed in the glow of positive energy creating your own personal Affirmation Prayer Flags. When you return home these flags can be hung almost anywhere as a visual reminder of what you hold true in your heart. No previous art experience is necessary.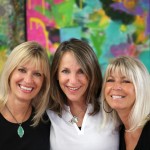 ShaDeeLa Creative Workshops
ShaDeeLa Web Site

Envision walking into an environment that encourages you to create without inhibition, nurture your spirit and sometimes discover your own hidden talents!
This is our vision!
Life long friends, Sharon Fierstein, Dee Gray and Deb Rolig have come together to share their passion for art by offering workshops that help you to tap into your own creative expression while learning skills and techniques that are the foundation for your future projects. Explore new mediums and enjoy the process of building a finished piece of art, all under the skilled guidance of ShaDeeLa's instructors.
Whether you are formally trained, self taught or just have the desire to create, our workshops provide a comfortable "atmosphere" for sharing, exchanging new ideas and enjoying the camaraderie of fellow participants.
---
Friday January 25, 2013 – 5:00 pm
Vegan Cooking Demonstration & Meal
Back by popular demand! Our Friday evening vegan meal will amaze you with both its simplicity and variety.  Far from feeling like portions of the food pyramid were missing, last year's guests couldn't stop commenting on the deliciousness of every dish!
We are doubly excited that this year we will gather in one of Snow Hill's spacious, downtown loft apartments to learn new recipes and dine on Debbi's yummy culinary creations. Recipes will be shared so you can easily recreate them at home.
Visit Veganism in a Nutshell to learn more about this way of living.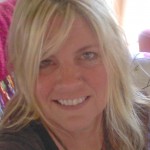 Debbi Dean-Colley, Vegan Culinary Artist

Debbi is an artist at heart who combines her passion for color, design and texture with her reverence for the environment and its inhabitants to create delicious food that nourishes body, mind and soul.
Her first impressions were formed in the 1970s in Pittsburgh where she grew up breakfasting in a kitchen with fire red, sunny yellow and hot orange flowered wallpaper infused with the aroma of bacon. Her journey to veganism began at about 8 years old when she decided that she was going to be diverse in her thinking and only make choices that settled true in her heart.
In her mid 20's she started cooking vegan and vegetarian meals for friends and family. With every slice into a beautiful, ornamental vegetable, she felt spiritually connected with the earth, blessed and thankful. This way of being in the world filled her with beautiful "love energy" which flowed into the food that she was preparing for others.
Over the years Debbi has attended many workshops and classes focused on wellness and the culinary arts. She is still captivated by good, wholesome, live eating and how this way of eating benefits our bodies nutritionally, spiritually and physically, including the prevention many prevalent diseases. In 2006 she opened Nanakai's Organic Cafe; an ALL organic vegetarian cafe located in Jensen Beach Florida.
Upon moving to Berlin, MD, Debbi soon found herself in demand by personal clients and local restaurants for her unique raw and vegan prepared meals. She is continuously creating easy, nutritious recipes and sharing the benefits of a vegan lifestyle though interactive workshops throughout her community.
---
Friday January 25, 2013 – 7:30 pm
Special Event
You Too Are Intuitive!
Tap Into Your Potential and Cultivate The Intuitive In You
We all come with psychic abilities as standard equipment, and are individually responsible for our personal connection to the Universe. Learning to open to the source and to know ourselves is crucial to activating these innate gifts.
Sandi will lead you on an inspiring adventure into your own intuitive world.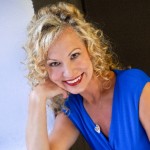 Sandi Athey, Psychic, Medical Intuitive, Author, Actress
Sandi's web site
Sandi is an actress, author, radio personality, and intuitive psychic who is blessed with the ability to tune into the big picture of the Universe.
After an attack that left her near death and severely injured, Sandi's life took a spiritual path. Her transformation from corporate executive to psychic healer and medical intuitive was facilitated by a seven–year apprenticeship with Native American teachers.
Sandi brings compassion and a joyous sense of humor to the work she does and has enjoyed being a guest on hundreds of radio shows across the country. Various television shows have also welcomed her to their programming, as well as being a familiar face on several commercials.
She is very excited to share her first book: "The Daily Dance: Your Guide to Life Happily Ever After" , and will be available for book signings immediately after her presentation.
---
---
Saturday January 26, 2013 – 11:30 am
Guests choose one workshop to attend
Workshop choice #1
Journey Dance
JourneyDance™ is a grooving celebration that will have you loving your body and loving your life! Weaving simple, guided movement sequences and free exploration, JourneyDance™ reconnects you with your innate state of joyous well-being. Your mind becomes clear, free, and positive, and your body feels supple, energized, and powerful. Practiced to inspiring world music, your dance is an empowering journey to self-acceptance and transformation.
JourneyDance™ does not require any previous movement or dance experience. Travel this sacred and provocative journey, feel bliss, and express yourself as soul.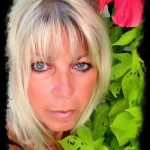 Deborah Rolig – BFA, RYT 200
RoligArt.com
Deborah Rolig's passion for self-nurturing and creative expression expanded into the practice of Yoga over 20 years ago. Along her way she has studied with Jenny Otto, John Schumacher, Suzi Hurley and John Friend.
In 2011 she was certified as Kripalu Yoga Instructor studying under Deva Parnell, one of the original Kripalu Ashram members who developed many of their yoga programs. In 2012, Deborah became a certified JourneyDance™ instructor.
Deborah believes yoga is for all ages and body types therefore encouraging students to love and honor their physical bodies while accepting limitations with no judgment. With emphasis on body awareness, alignment and breath, she holds the belief that "Our greatest teacher lies within". Deborah provides a fun and safe atmosphere for intuitive self-expression suggesting the intention of discovering the universal spirit that lies within all of us. Expect to explore and investigate the full mind-body experience.
Deborah, a local artist, holds a Fine Art Degree from MICA and shows her work locally in several galleries.
Workshop choice #2
Manifestation
Creating Your Life Moment by Moment
This empowering idea is gaining a great deal of credence at this point in time. Well respected authors such as Gregg Braden and Dr. Bruce Lipton have suggested that what we think about most often is largely responsible for what happens in our life moment by moment. Quantum physics has uncovered some very convincing evidence that the universe is similar to a computer, meaning that individual input greatly influences the output.
In this interactive workshop Valerie will share manifestation principles she has developed that have resulted in concrete, clear, measurable results toward her stated goals and improved nearly all aspects of her life.
After briefly discussing the evidence that exists for these principles. Participants will practice meditation exercises to re-wire one's brain away from thoughts of limitation and negativity.
Finally, she will discuss specific methods she has used for re-framing various situations, including compelling examples such as turning a potentially contentious meeting into a friendly, productive meeting; shifting anxieties around travel into safe, exciting adventures; being able to freely express thoughts without feeling limited; and improving emotional and physical well-being.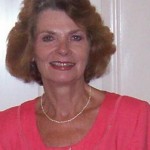 Valerie J. Mann – Reiki Master/Teacher, Author
Valerie's Facebook Page

Valerie J. Mann is a Reiki Master/Teacher who is active in teaching classes and giving treatments on the lower Eastern shore of Maryland.
Ms. Mann travels throughout a five-county area giving workshops on the benefits of Reiki. Ms. Mann is particularly interested in working with hospitals to see them introduce Reiki into their treatment programs
In addition to working with Reiki, she operates a grant consulting business. She is the author of a book entitled, Getting Your Share of the Pie: The Complete Guide to Finding Grants
, published by Praeger of Santa Barbara, CA. Ms. Mann travels throughout the country giving workshops on grant seeking. She also gives webinars on the topic.
She also teaches meditation classes as well as manifestation classes.
Her home is in Fruitland, Maryland, where she lives with her son and several pets.
---
Saturday January 26, 2013 – 7:30 pm
Special Event
Rhythmic Meditation
Drumming from a place of stillness.
Using a meditative approach to rhythmic play and creativity is a sense opening experience. Beginning with a mental centering on ones breath and heart beat, the rhythm emerges from stillness and silence into a sometimes chaotic tapestry of tones and textures. Through deep listening and observation a rhythmic conversation develops between participants that is wholly unique to the day, time and place.
No prior musical skills are necessary. Each person, no matter how they are with life, can drum, sing and move sufficiently to be a contribution in a musical relationship.
Drums will be provided, but bring your drum if you have one.
Jason Armstrong Baker is a drummer. As a performing artist, composer and music therapist he draws inspiration from numerous musical and healing traditions: African rhythmic harmony, Chinese 5 Elements, American Improvisation, and Yogic Breathe-work.
Jason has been a drummer for over 30 years. He holds a bachelors of music from Berklee College of Music, 1999; studied percussion in Cuba, 2000; studied yoga, meditation, and drumming as a resident at Kripalu Center for Yoga and Health, 2001; and was board certified as a music therapist after receiving a graduate certificate from Shenandoah University, 2006.
As a music therapist, he facilitates therapeutic drumming sessions with at-risk youth at alternative schools, after-school programs in Baltimore, and on an adolescent crisis stabilization unit at Sheppard Pratt hospital in Towson, Maryland. He also drums with Veterans at VA facilities and conducts team building and staff development sessions.